Thoughts from a Birth Mom: Interview with Sydney
Sydney Syverson is a birth mom, social worker and new friend!  Her open, independent and warm approach to adoption is inspiring.  Read on for thoughts from this week's most inspiring person.   In just a few sentences, can you please set the stage for us?  I met you a few weeks ago at a filming of an adoption episode on the Ricki Lake Show.  I know why I was there (they were in need of a...
AHHH! ANOTHER (non-hair) PLUG...
Hi (sheepishly). It's me again. (You: ughhhh) If you want to check out the guest post I wrote for The Ricki Lake Show, click on this picture of a Nerds Rope: I'll also be appearing on After Ricki - a Live webshow at 8:30pm ET/ 5:30pm PT.  Stream that sheez if you're not already seated at TGI Friday's Casual Dining Restaurant & Bar, about to order a sassy chip...
HA CHA CHA CHA... RIPPING it up with RICKI!
And some other people who have been touched by adoption! YOSTER! I recently had the opportunity to go on The Ricki Lake Show to talk about my adoption story (If you haven't seen the billboards… SHE'S BACK! Also, please note that I have a gi-normous friend crush on her… what a cool, grounded and strong woman!)  It airs tomorrow, Friday, October 5th - check your local...
"Even the straw shoe has a mate."
– Korean Proverb (Michaela translation: when I was little my Dad told me about a case from an old psychology class of his.  Apparently some guy legitimately thought he was a groundhog. I remember hearing this and being mortified.  A groundhog?! Couldn't he at least have chosen a stallion or a...
"The palms of two hands must meet to make a sound."
– Korean Proverb (Michaela translation: castanets were onto something!)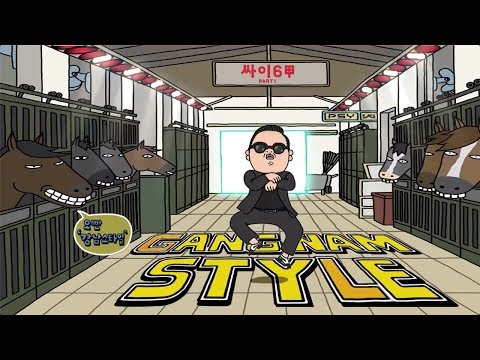 "Even if the sky falls on you, there is a hole from which you can escape."
– Korean Proverb (Michaela translation: there's always a way… ALWAYS)
Ummmm... Did You Hear?!?!
Ricki's BACK!  (and doesn't she look great?!) Quick update: A. HIIII B. Please accept this apology haiku for having avoided you for so long: excuses are lame korea sings no sweet news birth mom still a blank C. Tomorrow I will tape a segment about adoption on a show! I will let you know which show as soon as I can tell you!  Not sure when it will air, but two things are for...
"A needle thief becomes a cow thief."
– Korean Proverb (Michaela translation: crack addicts crave beef?!?!)
"If you sleep three hours you will pass an exam; Sleep four hours, and you will..."
– Korean Proverb (Michaela translation: sleep four hours if you want to fail your STD test).
"Wheat hangs its head deeper as it ripens."
– Korean Proverb (Michaela translation: humility is learned with age. also, mr. gluten is sad that everyone and their bro has celiac's. wahhhhhh).
"If you don't walk today, you must run tomorrow."
– Korean Proverb (Michaela translation: you should also eat bananas so you don't get leg cramps)
Some Items
1. I sent my, Umma and Appa's buccal swabs to a reputable DNA lab here, in Amerrrica! 2. On Friday, May 11, 2012 I will learn the results - am I biologically related to the people who I met in Korea? or are they just some schmos?  (loveable schmos at that).  3. I saw an ad in People mag encouraging parents to get their daughters AND SONS vaccinated for HPV. fun! 4. GunYoung, my...
"If there is a rich man in the area, three villages are ruined"
– Korean Proverb (Michaela translation: Mitt Romney's campaign tour is ruining Amerrrrrrica)
SAAAAAD Korean Driver Crashes While Watching TV! →
The Wolf and I definitely noticed this in Korea… the drivers were flying down the highways whilst watching soap operas (usually featuring a strong, elderly female character,  at least a few allusions to poop or farts and sometimes warrior-type men with beautiful man hair).   I'm sad that they had such a tragic wake up call, but hopefully this will protect more people on the road!...
They're, Like, Way Ahead of the Linguistic Currrve →
Researchers say young women deserve credit for pioneering vocal trends, including the latest, known as vocal fry. Ummmmm… I think I know someone who uses VOCAL FRYYYY
"No sleep, no dream."
– Korean Proverb (Michaela translation: Martin Luther King, Jr. slept. A lot.)
"The person who knows himself and his opponent will be invincible."
– Korean Proverb (Michaela translation: The Invisible Man really - like, REALLLLLLY knew himself. So did Harry Potter when he wore that cloak).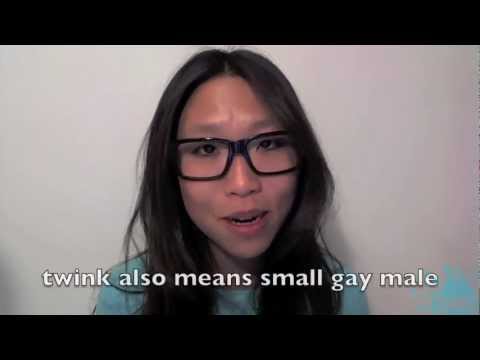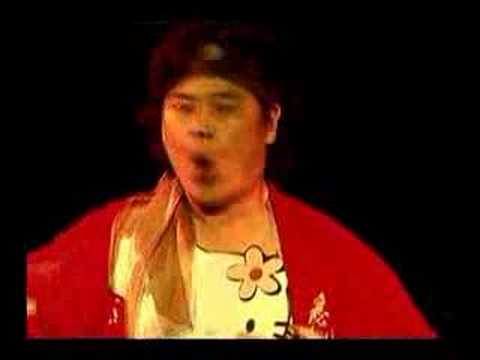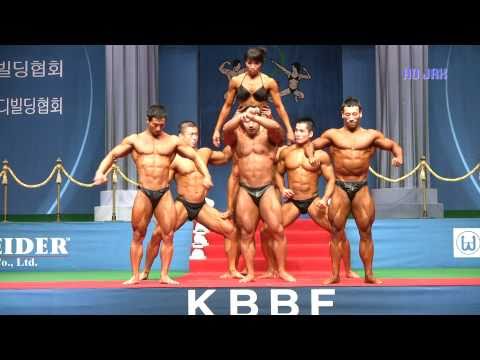 Did You Know?
The Korean word for proverb or folk saying is Soktam.
"Confide in your dog, not in your wife"
– Korean Proverb (Michaela translation: Bitches don't blab. Or DO they?)
GUYS GET ALL THE GOODS ON KOREAN V-DAY
Feb. 14: Korean Valentine's Day  is observed by the LADIES - buying or making chocolate gifts for their men as 'an expression of love, courtesy or social obligation.'  I got The Wolf a Nutrageous out of love, a Dove bar out of 'social obligation.' Mar. 14: White Day - not some roundeye supremacist-fest or when Koreans parade around the country in Michael Jackson...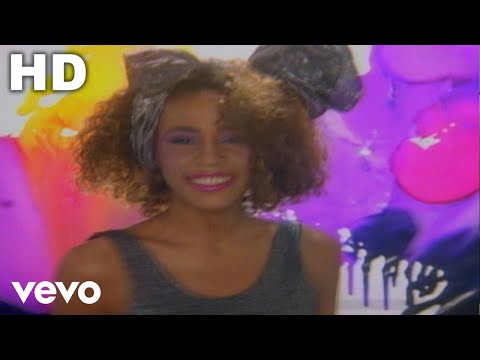 Keeping Up with the Kims
Based on figures from the Korean National Statistical Office, the most common Korean surnames (particularly in South Korea) are as follows: 1. Kim 2. Lee 3. Park About half of the ethnic Korean population hold the above 3 surnames.  There are roughly 250 Korean family names currently in use.   DYK: Korean women keep their surnames. Children take their father's name.  Most popular...
"Do not draw your sword to kill a fly."
– Korean Proverb (Michaela a la Mr. Miyagi and Daniel-san translation: save your blade, use your chopsticks)
HUMONGGGGO REALIZATION!
After learning my recent news, I've been trying to process it all.  Tons still to digest but I've had one incredible realization…. DUUUUDE! For the past 3.5 months I've been walking around thinking that I had a rare medical condition known as FACE DISEASE! But, you guys!  I probably just have what is commonly referred to as A DIFFERENTLY SHAPED FACE!   There is a chance...
"Seven falls, eight rises."
– Korean Proverb  (Michaela translation: re-tie your sneaks and get back into the game).
"360: Switched At Birth" was...
Watch
PLEASE HELP by making a fun, tax deductible donation in 2012! $5 to $5000000000000… it all helps.   My friend, Mike - Mike the camera guy aka the Korean man who my Ma wanted to adopt - just needs a few extra bucks from YOU to finish up. PLEASE click the link to MAKE YOUR PLEDGE: http://www.kickstarter.com/projects/foreverfreedom/song-byeok-atl-expo-propaganda-meets-pop-art Mike...
A Letter to the Universe
Dear Universe, I've been thinking about it a lot and I would like to respond to the message that you recently sent me.  What I'm about to say is completely genuine, unless, of course, I throw some comments in parenthesis. In which case, (please) interpret as you may. First off, wow.  (WOWWWWWWWW).  In learning that my DNA does not match with the family I met in Korea, I am utterly confused by how...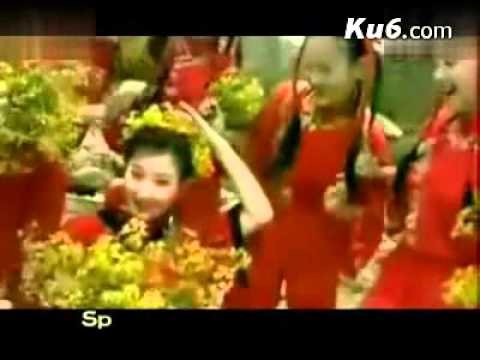 Dear Leader Sleeps With the Fishies
Did you know?!! KJI was a movie buff - owned tens of thousands of DVDs, favs included "Rambo" and "Godzilla" Movie buffdom taken to next level when KJI kidnapped South Korean film director and actress wife to boost North Korean's film industry He liked lobster At one point, was the largest private buyer of Hennessey (purportedly spent $800,000 per year on the...
An Abductee's Daughter Speaks Out About an... →
DUUUUUUUDE.  Did you see this in the Times? As many as 83,000 South Korean civilians were kidnapped by North Korean troops during the Korean War, and relatives of the abductees are still struggling to learn their fate.
"Power lasts ten years; influence not more than a hundred."
– Korean Proverb (Michaela translation: my obsession with Waldo was 'powerful', Kim Il Sung and Kim Jong Il's obsession with North Korea is 'influential').
"The deeper the waters are, the more still they run."
– Korean Proverb (Michaela translation: the most stoic people in the hardest of times might as well wear puffy painted sweatshirts that say I'M DEALING WITH SOME HEAVY SHIT RIGHT NOW) 
"Man's affairs are evaluated only after his coffin is closed"
– Korean Proverb (Michaela translation: if you're worried about what people think of you, don't die. don't ever die).
"A poor old horse will have a worn out tail."
– Korean Proverb (Michaela a la edgy Dad Humor translation:  Q: Why did Black Beauty age so well?   A: Black don't crack.  Oh HAY-ayyyy.   Did you like the PUNch line?! Did you?! Yea or NEIGH?!)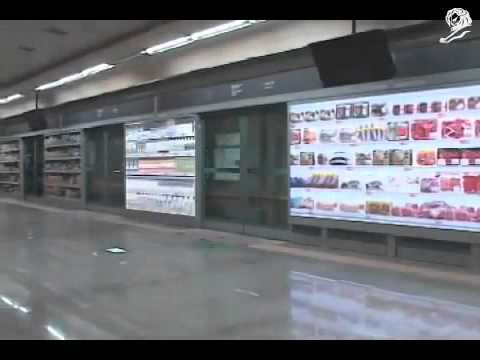 "The bull that is used to the sun shivers by the light of the moon."
– Korean Proverb (Michaela translation: even though you were raised in the Coop and went to school in Vermont, you may or may not be the type of loser who wears down jackets in 62 degree weather in LA. ew)